Ski Boots
We have extensive experience in boot-fitting and have become certified in both Masterfit and Sidas. We have a complete range of boots and the knowledge to match your feet, ability with the right ski boot. We do onsite boot alterations and custom makes footbeds.
We are so confident that we can get the right fit for you that we offer a 2-year 'fit guarantee' if you buy your boots and footbeds through us. That means for the next 2 years we will continue to work on your boots for free until we get that perfect fit!
Ring 03 5758 3377 to make an appointment today!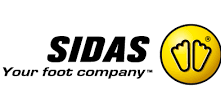 Customised Footbeds
We have a Masterfit Airvac Moulding System that creates high-definition custom insoles with speed and precision! Virtually everyone will experience better control with footbeds. They enable the foot to directly transfer power while greatly enhancing comfort. Footbeds reduce the amount of effort necessary to initiate ski and snowboard turns while maintaining the natural shock-absorbing ability of the arch. Without proper support, skiers and snowboarders with high or low arches and pronated or supinated feet aren't getting an optimal foot-to-snow response.